Get an instant no obligation scrap quote for your car today. LS Vehicle Recycling provide a vehicle scrapping and recycling service across Sussex and Surrey.
Get Your Instant
FREE Quote!
Scrap your car for the best price
Has your car come to the end of it's life? If so, you'll be delighted to know that we will buy your car for scrap. When you scrap your car with LS Vehicle Recycling, it will be recycled under guidelines set out by the law at an authorised scrap car recycling centre.
What type of cars do LS Vehicle Recycling buy?
At LS Vehicle Recycling we specialise in buying scrap cars, as well as MOT failures, accident damaged cars, broken and faulty cars, or even high mileage cars.
It doesn't matter how old your car is, or what condition it's in, you can sell it with us.
When you get your free online quote with us. We'll call you back to ask a few questions about your car before confirming the final quote.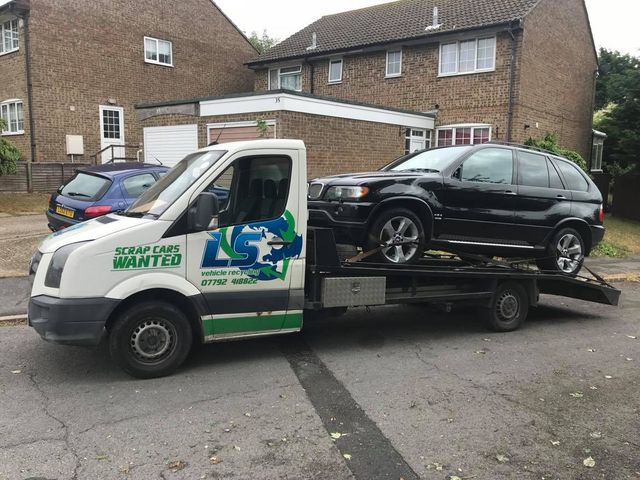 Enter your reg and postcode
View your scrap quote online
We collect your vehicle and pay you
Very professional, quick to reply to messages. Organised collection and payment very swiftly. Collection was speedy and professionally done. Thank you all at LS Vehicle Recycling. Thank you for helping me empty my drive and giving me some money for the pleasure!!!
Extremely happy with their service, they do everything to fit around you which is very helpful. Messaged the day of collection to make sure everything was ok for collecting the vehicle and even came earlier than was originally planned (which was discussed). Very friendly and helpful staff members. Would definitely recommend and use their service again in future if needed.
Quick service with very helpful and friendly staff. All paperwork completed and reasonable price agreed for the car. Would recommend.
Frequently Asked Questions
We perform a free local scrap car collection service for the general public of cars / vehicles across Sussex and Surrey and payment on collection of these scrap cars.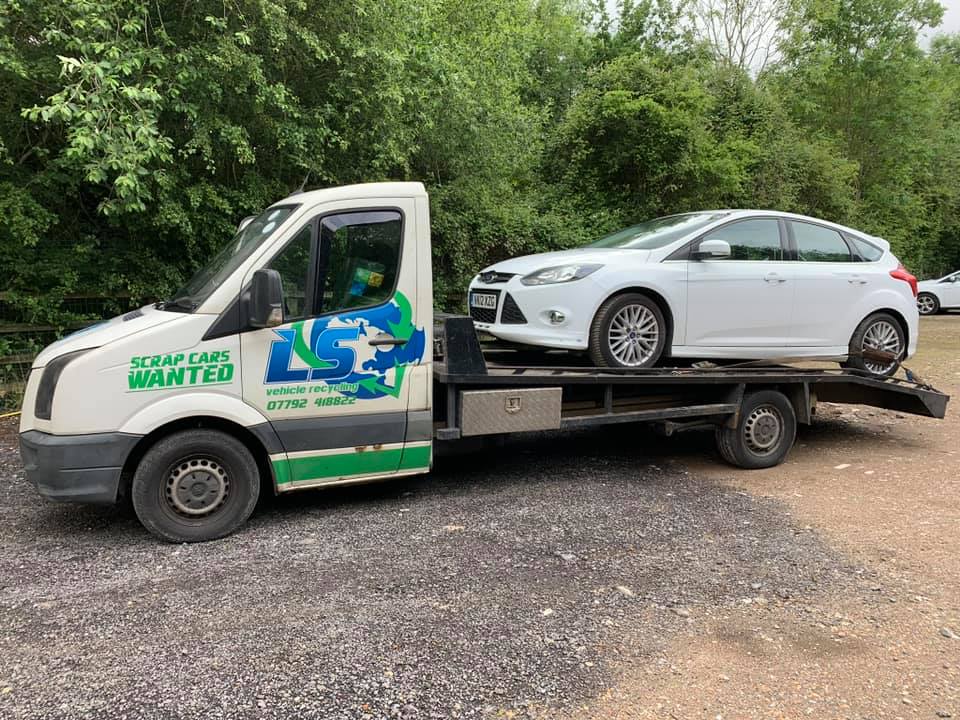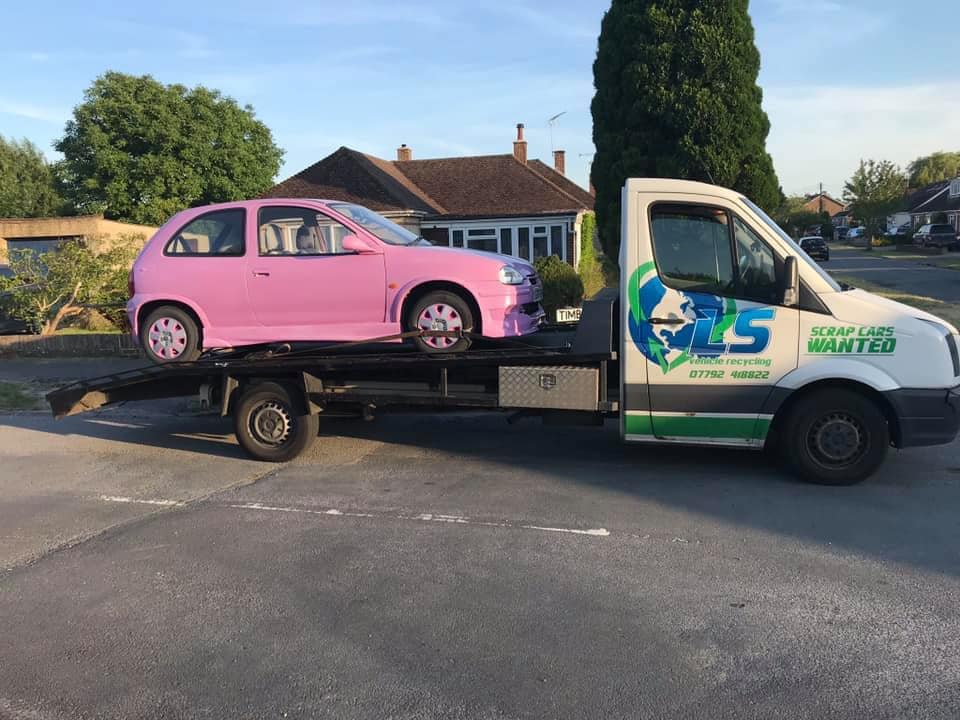 At LS Vehicle Recycling  we pay cash for your scrap car. Once you've accepted our scrap quote for your vehicle and decided to proceed with scrapping your car, we will allocate a named driver to your vehicle, you will also be given a direct telephone number for the driver. He will ensure that your paid for your vehicle before its collected. Your driver will collect your car on time making the process of it all as simple as possible.
In an ideal world yes – but we fully appreciate that small parts may have been removed by you, all that we ask is please tell us the full extent of the scrap car via the extra notes section within our online scrap request form.
This instance is not an issue at all, in fact a high percentage of cars / vehicles collected by us have long since been roadworthy, please be assured it makes no difference whether the scrap car has been stood for years, months or weeks – we shall safely uplift it for you and be able to scrap it.